Qualities you must have to be a top web designer
Publié le 30 Septembre 2016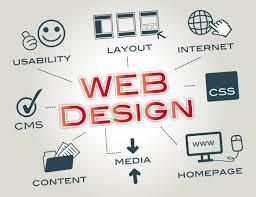 Web designing is a very good business, however, the designers have to deal with issues in order to be successful in today's market. The issues which must always come along for web designers involves making sure that your client is satisfied with everything you are doing and dealing with various business interruptions.

Some of the common challenges a person is likely to experience involve:

1. Meeting deadline.
2. Computer glitches.
3. Dealing with difficult clients
4. Using sub-standard tools

As a web designer gets successful, he attracts more clients to the business. This will always come with a pressure of making the clients happy by meeting the agreements. The biggest and the most important thing you must meet is the deadline to the clients.

Some of these issues can not be stopped but can be reduced if right strategies are used in running the web design business. Designers should come up with techniques and strategies to able to be successful in today's life. Some of the ingredients to the success of a web design business involve:

1. Connect with the customers.

To be successful in website development website design, a web designer must be able to connect with the clients. Sit down with the clients and understand what they are looking for in their business. Understand what the client want and give the client exactly that.

2. Be creative.

A web designer must always be creative enough to come up with different designs that meet the need in the market. You must not only be able to design one type of website that looks like for every person. Without creativity, a web designer will not be able to meet the expectations of his clients.

3. Know your market.

A web designer should always be able to determine the target market. Which type of client are you able to work for without difficulty. It is always important to put more effort in making sure that you get a market you can easily serve.

4. Good communication skills.

A web designer must always be able to communicate to his or her team and put across the idea as clear as possible. Communication is also very important when passing your ideas to the clients. Without good communication skills, a designer will always have something in his mind but unable to put across this to his clients.

5. Have knowledge of the important principles.

Every web designer must always have the necessary and important principles to be successful in his work. Some of these principles must be learned to mean they are not very difficult to acquire.

Before starting a web designing business, it is always important to check and find out how some of the companies like TyMedia have managed to acquire many clients within a very short time. Some of these companies are known to everything in order for their clients to be satisfied with the service they are getting.

With the competition always being there, it can only be said that the company that is out and is able to think outside the box will surely make it in this wonderful sector.